Together we create the food system of the future. Today.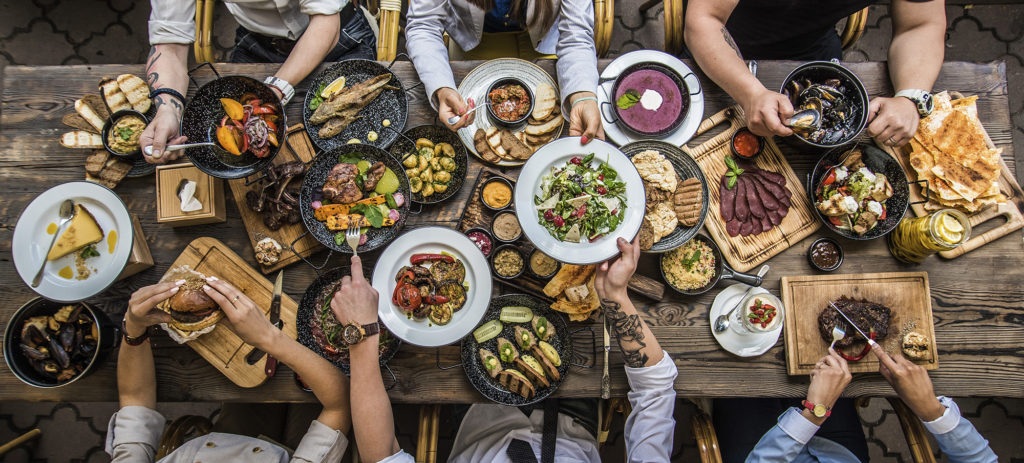 Foodtech Innovation Network represents a community of members aspiring to create a healthy, tasty and sustainable food system. Standing side by side with entrepreneurs, the food industry, the innovation system and the public sector we increase innovation power and unite pioneers in the field of foodtech. We are here to reinforce innovative solutions and accelerate the growth of small and medium-sized enterprises (SME:s).
Foodtech Innovation Network is a collaboration between Innovation Skåne, Lund University Department of Food Technology, Engineering and Nutrition and Department of Chemical Engineering, Netport Science Park and Packbridge. The project is partially financed by the European Union, European Regional Development Fund for Skåne and Blekinge.
Foodtech is a powerful way to influence sustainability and create a better future. Globally 25% of the greenhouse gas emission and 70% of the freshwater usage are connected to how we produce, distribute and consume food. What we eat also has a great impact on our health and wellbeing, with rising numbers of obesity and overweight as well as malnutrition and underweight, increasing the strain on the health care system. Food is the largest driver of exceeding the planets boundaries, and we want to change that.
We are proud to work with the following Sustainable Development Goals:
12. Responsible consumption and production
8.2. Diversify, innovate and upgrade for economic productivity
9.4. Upgrade all industries and infrastructures for sustainability
17.16. Enhance the global partnership for sustainable development
Associated partners
Our associated partners, SLU Holding Alnarp and Livsmedelsakademin, are innovation actors with whom Foodtech Innovation Network has a close collaboration with, working together towards the common goal to create tomorrows food system. Are you an innovation actor and would like to join as an associated partner? Please let us know.
Foodtech Innovation Network has a reference group, containing Sweden Food Arena, Livsmedelsakademin, Region Skåne, Region Blekinge, RISE and SLU Holding Alnarp, who make sure that Foodtech Innovation Network maintains to stay relevant and connected to the innovation ecosystem.