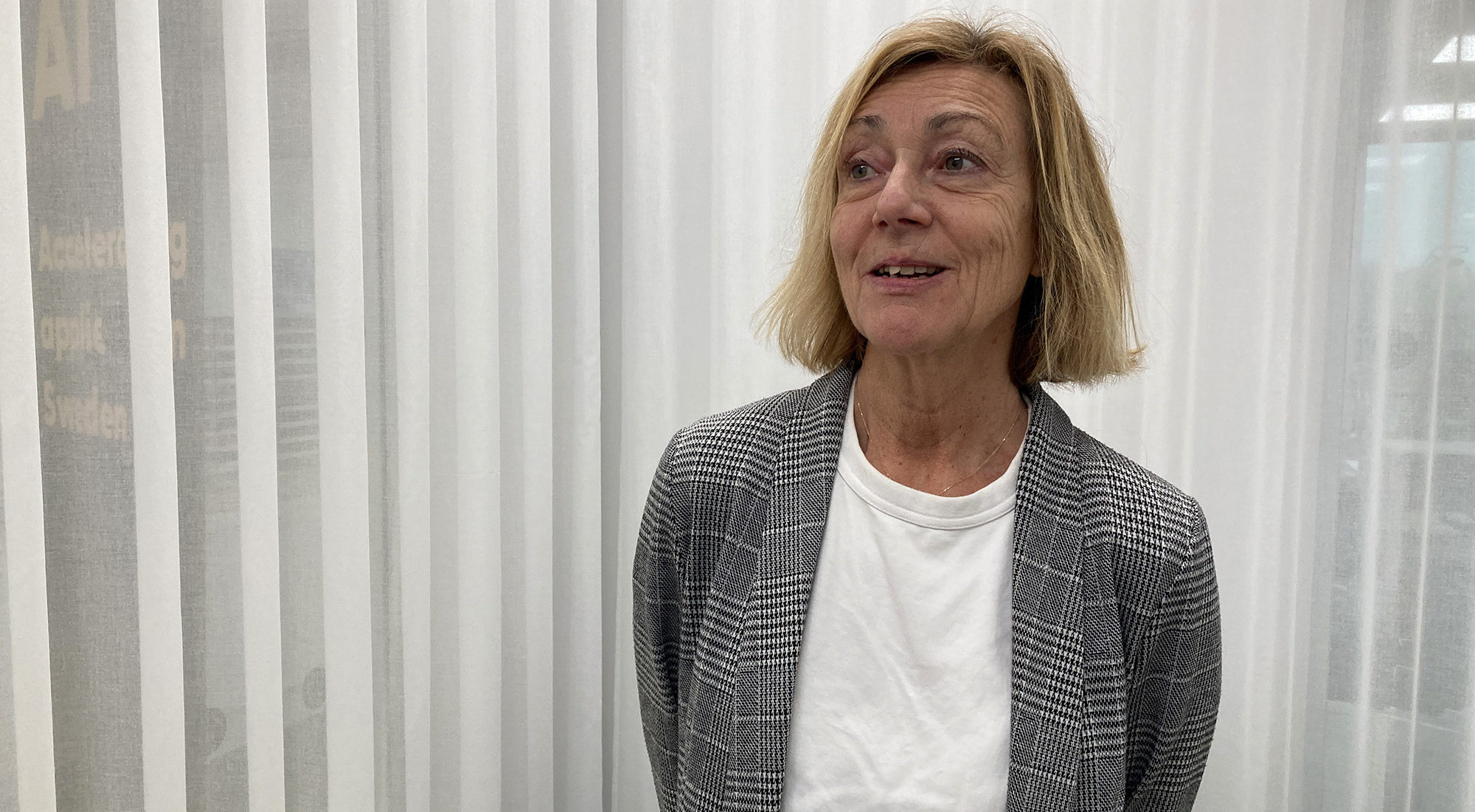 Meet Edgy Veggie
Posted on februari 22, 2023
Edgy Veggie is a Malmö-based start-up that produces smart and sustainable seitan-based alternatives to meat. The vision is to create easily accessible and tasty alternatives that provide plenty of opportunities to try sustainable products without compromising. This is their story.
Hi Katarina Furin, CEO & Founder of Edgy Veggie, tell us a little about yourself, who are you? 
I'm a chemist at heart and have worked as one for a long time. I came in contact with seitan when I was in California 13 years ago. My family and I decided to not eat meat, to see how that would affect us. At that time vegan food started to bloom, and we tried a lot of different substitutes, but thought that seitan was the best. When we moved back to Sweden we couldn't find seitan, so I decided to do it myself.
What is Edgy Veggie and tell us about your products?
We are three founders of Edgy Veggie that started the company in 2020. Our goal was to produce a seitan product in Sweden. It took almost a year of hard work, and some help along the way. When we were satisfied with our recipe and got in contact with a factory, we started selling it online. And then it all went really fast! We got our first products out in 30 stores in March 2022, and today we are in over 200 stores. I'm personally very proud of our journey.
What is your vision for Edgy Veggie?
Our vision is to be the biggest company with seitan products on the market. We want to introduce more products with high nutritional value.
What is needed for SMEs like yours to succeed?
Well, you can say that we are in the middle of a success story right now and we want to extend it. The sales are going well, but as a startup you always need to have capital. It is expensive to be small.
How does your product contribute to the food system of the future?
Our idea is to attract not only vegans and vegetarians. If we really want to make sustainable change, we need other people to come on board as well. To realise that they can eat all the food they like, even if they replace the meat. We can already see a positive effect due to the fact that our products have a similar structure as meat and high nutritional value. In addition to that, we use local products, local producer and contribute with job opportunities in the region.
What does it mean to be part of Foodtech Innovation Network?
The biggest benefit is that Foodtech Innovation Network attracts the right people and organisations needed for our business development. Giving us vital opportunities! That helps a lot.
Foodtech Innovation Network has also managed to address topics that are important to us. Topics that move us forward. And finally, we have also got high value of meeting other startups who face the same struggles as we do.