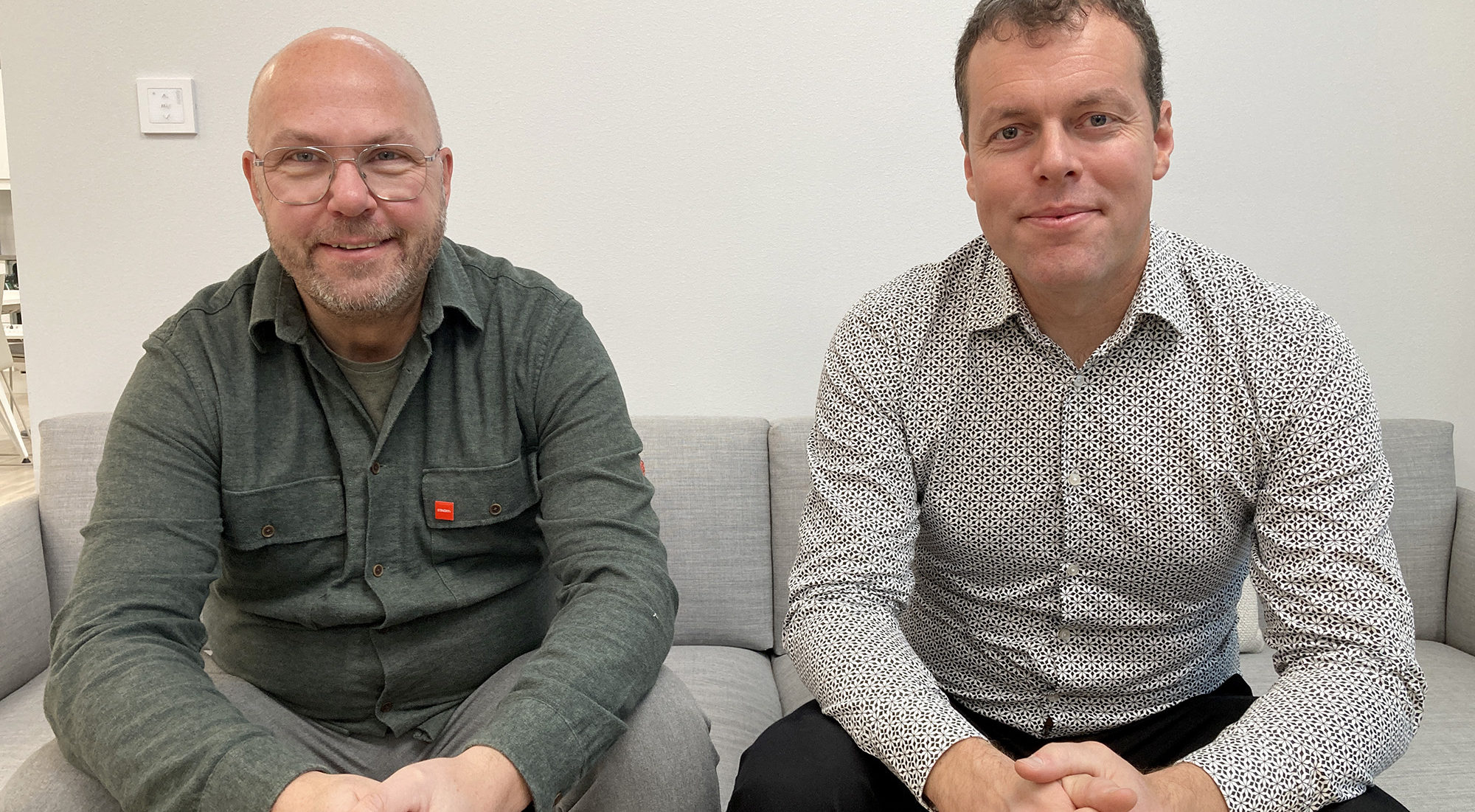 Meet Stacky's
Posted on februari 21, 2023
Stacky's is a reaction to the fact that the food industry seems stuck in a never-ending loop to create fake meat. Stacky's is smarter food, made from Swedish produce without any additives. This is their story.
Hi Mårten Göthberg, Sales Manager, and Stefan Olsson, Founder! What is Stacky's and how did the company emerge?
The goals were clear: known ingredients, few or no additives, pre-flavoured and don't focus on imitating meat.
We started out with a vision to make vegan food "less fanatic" using humour, simple recipes and balanced content. We made a business out of it by importing a number of products from the UK, US and Germany and selling it online to Swedish customers. Our approach of being "less fanatic" appealed to a number of people such as chefs and nutritionists. This was the starting point for Stacky's!
Since we don't want to imitate meat, the product needed to look different – if you see an apple and it doesn't taste like an apple, you'll get disappointed. So, the square shape we settled on is not only very effective and great branding, but it also makes people think when they see the product: What is this? How can I use it? And judge the taste and texture based on its own merits.
What is your vision for Stacky's?
"World domination" – the potential for Stacky's is huge and we now have a clear plan for growth and expansion – both in terms of products, packaging and market.
Good food available for everyone – that drives us.
What effect has the product on the food system and why is this important to you?
The challenge is to feed 8 billion people without destroying the planet. So, meat is not a viable option. And for the less than 10% who have made an active choice, there is a wide range of products – they are all green and have leaves and stuff on them.
We strongly believe that we need to shift towards plant-based much quicker and that Stacky's is part of the solution. You could say that it's low-tech, but by having a price point similar to meat, using whole and known ingredients, a branding that does not limit itself to vegans/vegetarians, we are able to make a difference in schools and other large kitchens now – not in 5-10 years.
Stacky's is a smarter kind of food and one you can actually understand and more importantly – afford. This makes a huge difference when 8 billion people have to eat every day. Enabling each and every one of us to start taking small steps forward is way smarter than letting a tiny group of fanatic vegans make all the change. And with a red and loud branding – not green and subtle.
How do you benefit from meeting other entrepreneurs in the network?
Being able to exchange contacts in production, packaging etc is great. It's going to take a long time before any of us are real competitors. Done right, the market is huge when we together make the change towards plant-based! Let's work together towards that common goal as opposed to trying to keep secrets and do everything ourselves.
You attended the Foodtech Innovation Networks meeting with Region Skåne, how was that?
This was a huge opportunity for us to present Stacky's to a very interesting customer towards our long-term goal of being part of 1% of the 3M public meals every day in Sweden. A very efficient and well-organized event as well.