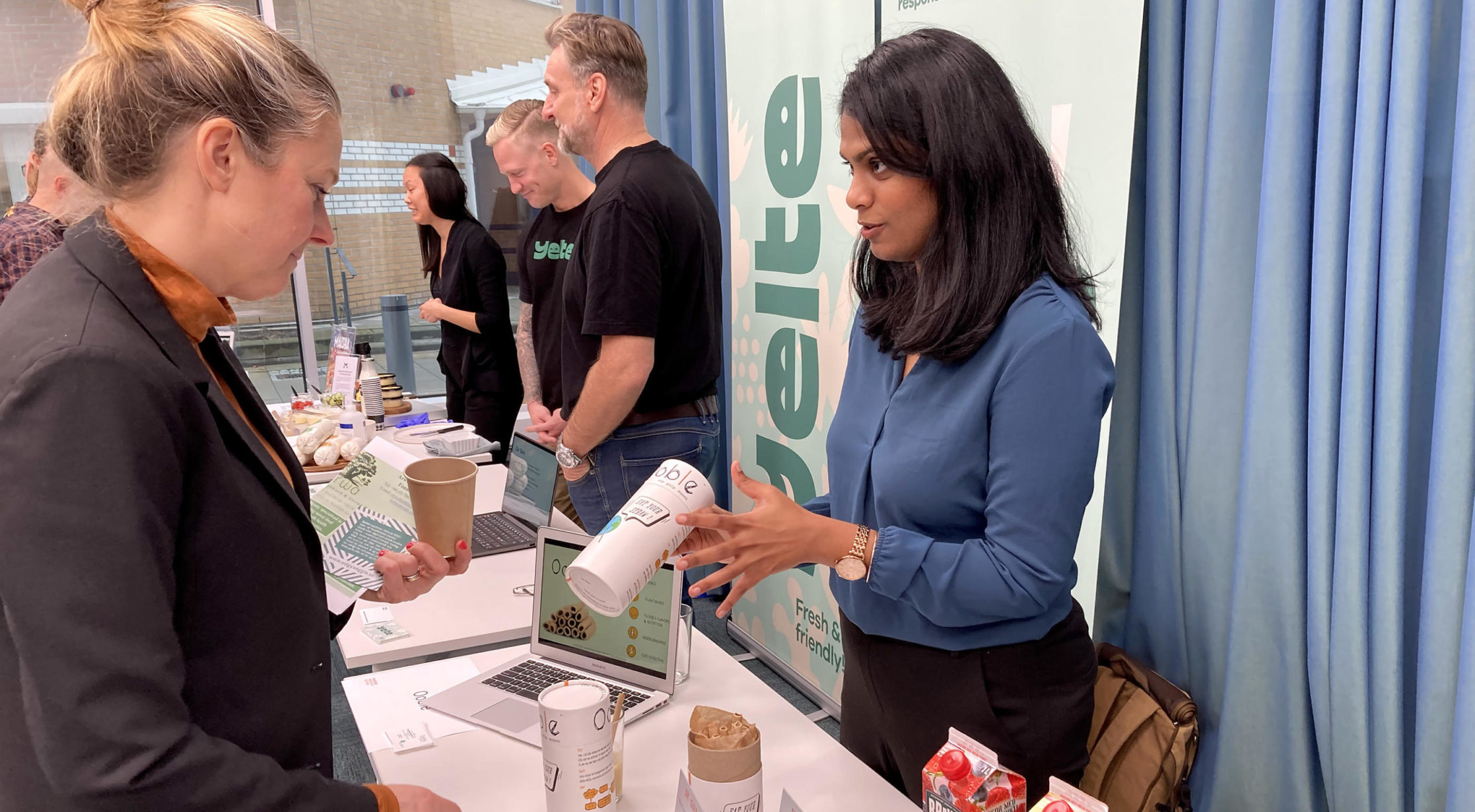 Meet up with ICA
Posted on november 23, 2021
On November 17, 2021, Foodtech Innovation Network invited ICA Sweden and ICA retailers from Skåne to meet a number of members in Lund. The member companies exhibited their products and presented their business ideas to the visitors. The meeting resulted in several concrete discussion on new business opportunities and how to start selling products through the ICA system.
Foodtech Innovation Network decided to invite ICA to a meet up after a highly appreciated digital community meeting, conducted this fall, where ICA Sweden gave an introduction and hands-on tools on how to sell products through the ICA system, both national and local.
The purpose of the meet up was to introduce ICA retailers to the member companies who offer a variety of world-class foodtech solutions which are reinforcing the food system.
In the video (in Swedish), Sara Maxence, Innovation Manager, ICA Sweden, and Michal Wieloch, ICA traders, ICA Supermarket Fäladstorget, explains why small and medium-sized companies with innovative drive are interesting to them and why innovation is needed to create the food system of the future.
"The Foodtech Innovation Network meeting here today is super interesting for us because it means that we get an opportunity to see what is happening locally in Skåne and all the innovation that is going on here," says Sara Maxence. Michal Wieloch goes on to say "These are the company's of the future […] I did not think it was as fantastic as it is today, where I have already shaken hands with ten new suppliers to my store".
The video also features Eric Calderon, Co-Founder, Raging Pig, who shares his view on the ICA meet up and what effect his product has on the food system.
Thanks to the member companies: Roots of Malmö, Mossagården, Edgy Veggie, Agvital, Torsebrew Kombucha, Arwa FoodTech, Concellae & Doktor Honung, Lufu, Maisha Deli Sweden, Yelte, Ooble, The Raging Pig Company, Harvest of Ecuador, Lupinta and Seatrients.
Together we create the food system of the future, today.