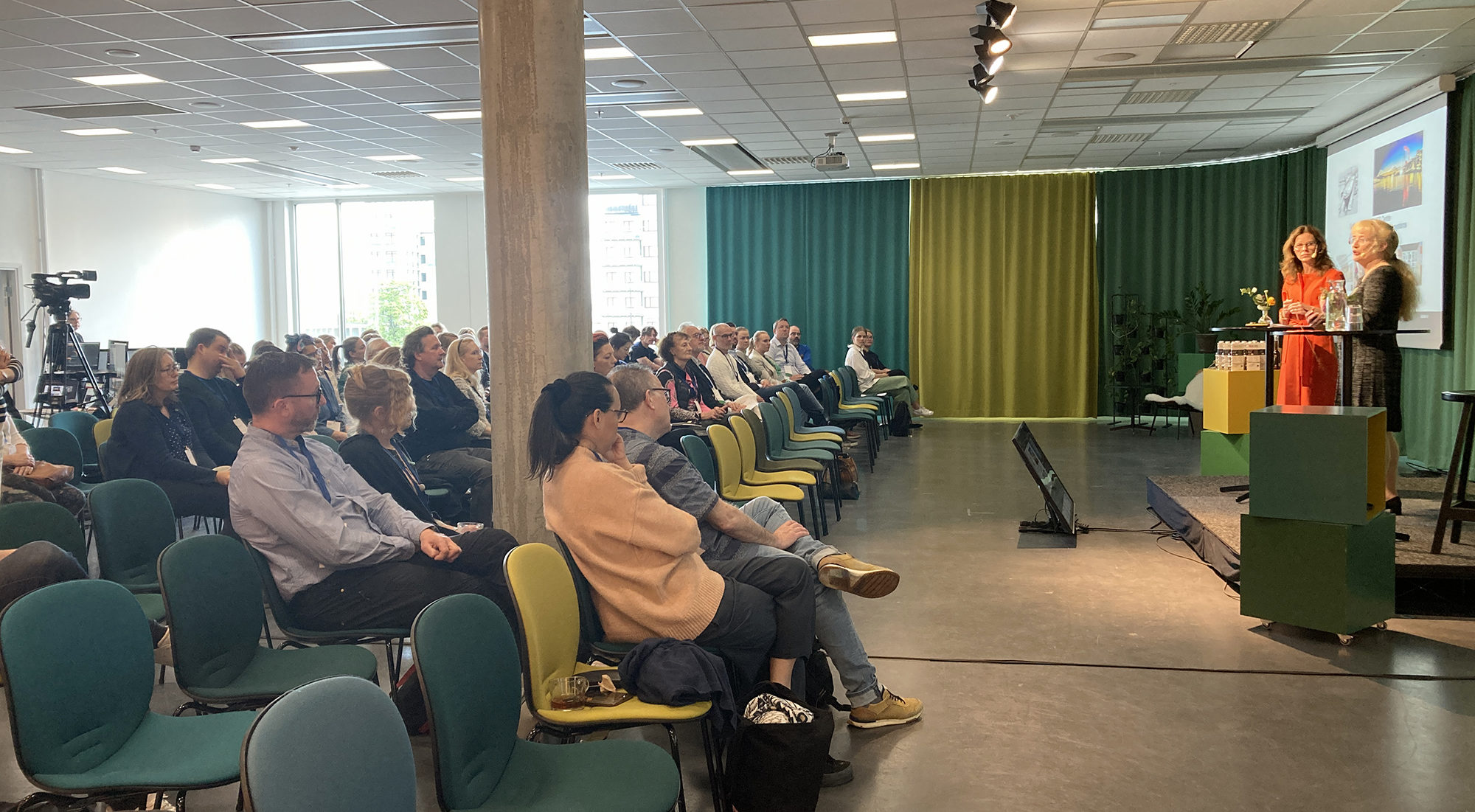 Foodtech Innovation Network Conference 2022
Posted on maj 25, 2022
On May 12 2022, Foodtech Innovation Network invited the food industry, innovation system, public sector, academy and small and medium sized enterprises to discuss and adress the importance of innovation and entrepreneurship when developing the food system. The conference resulted in several concrete discussion on new business opportunities and how to push the food system towards a more sustainable food consumption.
The main focus of the conference was to examine why some innovations succeed and others don't, how the public sector can contribute to a sustainable future and what governs our food choices. We had the great pleasure to listen to a mix of eminent guest speakers. Starting of with Maureen McKelvey setting the context of the challenge thought her presentation 'Doing innovation together in toodtech: a knowledge-intensive entrepreneurial ecosystem perspective' and Madeleine Linins Mörner presenting what established enterprises can learn from startups.
Maria Wolrath Söderberg continued with explaining why we do climate-damaging actions even though we know we shouldn't and Christian Godden added how sustainable food communication works. While Monica Sihlén presented how to create a more sustainable society with the right procurement.
Concrete examples were presented by Foodtech Innovation Network members Philip Fransson from POOW the food hero, Eric Calderon from Raging Pig Co and Anders Clarensius from Edgy Veggie.
Finally, Gustaf Brandberg, summarized and presented what we will eat in 10 and 100 years from now.
Leading the way
We can see that innovative and fast moving startups are pushing the food system towards a more sustainable food consumption, creating a future which is durable for the planet. Swedish foodtech startups are leading the way with new and alternative paths for a more efficient global food system. A proof of that are all member companies that exhibited their products and presented their business ideas to the visitors during the conference.
Thanks to our member companies who shared their experience on stage: POOW the food hero, Raging Pig Co and Edgy Veggie.
Thanks to our member companies that exhibited at the conference : Gnista Spirits, Seatrients, Edgy Veggie​, Mossagården Eko, Harvest of Ecuador​, Yama Salt​, Simply No Waste, Koastal, Good Idea​, Comfoo​, Roots of Malmö​ and Yelte.​​
Thanks to our member companies that served  breakfast, fika and lunch: Maisha Deli, Arwa Foodtech, Yelte and Mossagården.
Together we create the food system of the future, today.
Guest speakers